Deviating from the typical code-centric post, I wanted to share my latest keyboard build. It is the Iris from keebio.
Here is the final result, equipped with Kailh speed silver switches and DSA keycaps. For those who might be interested doing a build themselves, keebio provides a thorough Build Guide.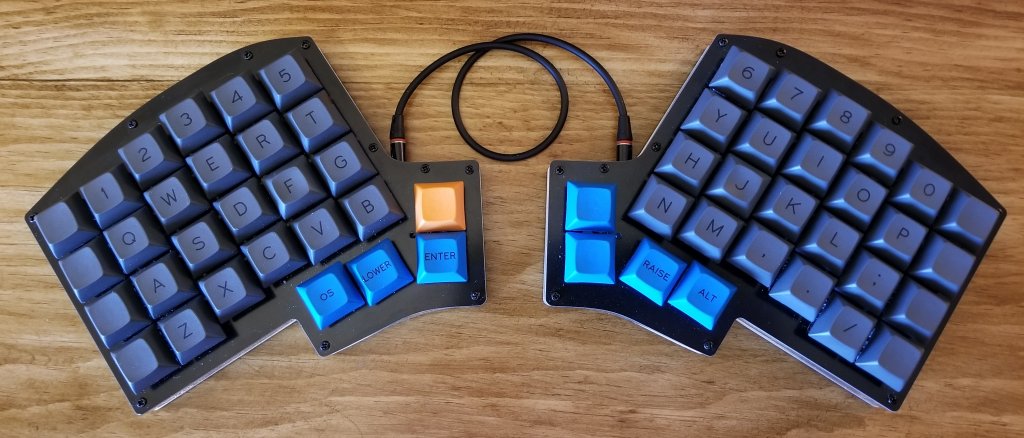 A build isn't complete without a key mapping. Below is the current iteration of layer definitions, using QMK firmware. Finding the best layout can be a continual work in progress, but I'm happy with the layout so far.



As a bonus, I've included a couple build process images, shown in reverse chronological order.